Even in today's world of incessant phone usage, always-on everywhere internet, and a 24/7 news cycle, person to person communication is still critical. It's especially critical for children. As they grow, learn, and begin to interface with the world, their peers, and adults, it's imperative that they communicate their needs, desires, and truth. Being able to communicate clearly and effectively is of paramount importance for children as they mature.
Many children suffer from speech difficulties, however. The causes of speech difficulties are varied, but there is an established link between certain speech difficulties and sleep disordered breathing, or mild to moderate sleep apnea. Children acquire the majority of their phonetic sounds between the ages of three and seven, which is unfortunately when childhood sleep disordered breathing can wreak the most havoc. Loss of brain tissue in the areas that control speech and motor function can occur due to pauses in breathing during sleep, lack of restorative sleep, and episodes of stressful waking.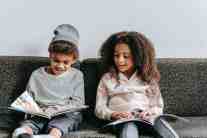 Airway orthodontic treatment can help alleviate the symptoms of mild to moderate obstructive sleep apnea by widening the jaw and allowing it to move forward naturally. This creates a more open airway, allows for adult teeth to grow and space themselves naturally, and increases nasal breathing. The result is an increased quality of nighttime rest and overall wellbeing. It has been proven to help with functional gains in speech production and phonetic skills. If your child is struggling with speech difficulties, it may be advantageous to get them screened for jaw misalignment and other telltale signs of sleep disordered breathing. You can download our helpful questionnaire on this page to help assess if your child needs to be seen by a qualified specialist.
At Chester Dental Care, we can help alleviate the symptoms of mild to moderate sleep disordered breathing. We serve the greater Richmond area from our Chester office, including Chesterfield, Hanover, Henrico, Goochland, and New Kent, as well as other surrounding counties and cities. Request an appointment today to see if your child can benefit from treatment and begin to breathe right, sleep tight, and smile bright.