Your child might want to be a superhero, but they shouldn't look like they're always wearing a mask. If you've noticed dark circles under your child's eyes, they could be suffering from symptoms of mild to moderate sleep apnea.

Dark circles, or venous pooling, can occur beneath the eyes when there is insufficient blood flow and oxygen to those areas. Deoxygenated, or venous, blood isn't removed from the tissue below the eye, causing a bluish color. Fresh, oxygenated blood can't flow to those areas. This can be caused by swollen sinuses, blocked airway, allergies, and general exhaustion and restlessness due to sleep apnea. Your child may also squint or have trouble focusing their vision due to a lack of restorative sleep.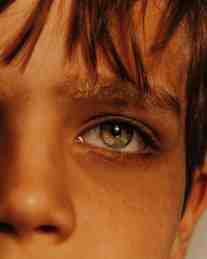 If your child always looks tired, an obstructed airway could be the cause. When the airway isn't open fully, your child may wake during the night, choking or gasping. This causes a tired appearance, including dark circles under the eyes. But aesthetics aren't the only symptom of mild to moderate sleep apnea.
Sleep apnea can be incredibly detrimental to your child's well-being. It can affect their mood, their performance in school, and their behavioral patterns. Besides these mental and emotional effects, it can cause long-term physiological issues such as stunted growth, elevated cortisol levels, jaw pain, and crowded teeth.
We know you want the best for your child - for a lifetime. If you want your child to be a superhero instead of just looking like one, contact Chester Dental Care today. We offer treatment for the symptoms of mild to moderate sleep apnea in children throughout the metropolitan Richmond area, including Chesterfield, Henrico, Hanover, Prince George, and Charles City. Our experienced, collaborative team of specialists can help formulate a treatment plan to help your child breathe right, sleep tight, and smile bright.