Children nowadays face enough challenges on their journey to adulthood. The world can be a confusing and stressful place for children. And parents can feel the stress too. Between limiting screen time, encouraging outdoor play, making decisions about preventive treatment and care, and various other critical factors in parenting a child, you have enough on your plate as a parent.
One thing you shouldn't have to worry about is whether your child is physically growing at the rate that's best suited for their physiology. Every parent should have the assurance that their child is growing at an adequate rate, ready to enter adolescence and adulthood fully prepared both mentally and physically.
Obstructive sleep apnea, however, can have a marked effect on growth in children. In 2008, the Albert Einstein College of Medicine in the Bronx, NY, "found significant increases in both standardized height and weight following surgery (for removal of tonsils or adenoids to reduce obstructive sleep apnea)." Further, they found that only 50% of pediatricians recognized the link between obstructive sleep apnea and delayed or stunted growth. These symptoms aren't just caused by swollen tonsils or adenoids, however. Many factors, including jaw formation, thumb sucking, length of breastfeeding, and airway aperture can contribute to obstructive sleep apnea in children and thus stunted or delayed growth.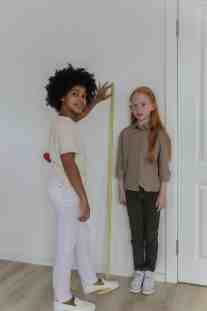 Since pediatricians are often under-informed about the potential implications of obstructive sleep apnea, it's critical to find a healthcare practitioner who understands airway health. At Chester Dental Care, our collaborative team can help relieve the symptoms of mild to moderate sleep apnea to help your child grow up healthy and strong. Our orthodontic devices can help align the jaw, open the airway, and create easier breathing during waking and sleep for your child.
Request an appointment today to see how we can help your child achieve their growth potential. We can help create relief from the symptoms of mild to moderate sleep apnea in children throughout the metropolitan Richmond area, including Goochland, Hanover, Chesterfield, Henrico, Prince George, and Charles City. It's our mission to help your child breathe right, sleep tight, and smile bright.