We're all irritable sometimes. Sometimes there's a cause we can pinpoint - stress at work, anxiety at home, lack of rest and relaxation, or a dearth of introvert time. Sometimes, we don't know what makes us irritable. Maybe it's our hormones or maybe Mercury is in retrograde. Being irritable on occasion is part of being human. But what if that irritability is consistent? What if every molehill feels like a mountain, and people begin to feel pushed away from us by our irritability? What if that irritability causes stress in our relationships and makes us unhappy on a daily basis?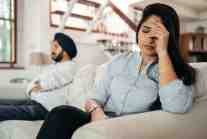 One of the causes of this chronic irritability can be mild to moderate sleep disordered breathing, or sleep apnea. Mood swings and fatigue are caused by lack of deep, restorative sleep. When our brains and bodies don't rest as they should, it can disrupt our hormone levels and cause us to experience these unpleasant symptoms. Restorative sleep regulates mood and hormonal balance and helps our brain and bodies rest.
One way to treat the symptoms of mild to moderate sleep apnea is with the help of a dentist who specializes in airway orthodontics. While it may seem counterintuitive to see a dentist for the alleviation of irritability, many sleep dentists specialize in the alignment of the jaw and mouth and the widening or opening of the airway. By aligning the jaw and opening the mouth over time with the use of specialized orthodontic devices, it's possible to achieve better, more restorative sleep and get relief from the symptoms of mild to moderate sleep disordered breathing.
If you or a loved one is suffering from irritability, contact Chester Dental Care to schedule an appointment. We provide collaborative treatment to alleviate the symptoms of mild to moderate sleep disordered breathing in children and adults throughout the metro Richmond region. We serve Henrico, Hanover, Chesterfield, Prince George, and Goochland, as well as other outlying communities. If you're ready to breathe right, sleep tight, and smile bright, don't wait - request an appointment today!