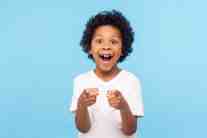 Is it ADHD or Sleep Apnea?

Sleep apnea and other breathing-related sleep disorders are often ignored or mistreated due to their related symptoms to ADHD. Attention deficit hyperactivity disorder (ADHD) is a condition that can affect a person's attention span, ability to focus, or makes it hard for them to sit still. ADHD is extremely common amongst children and adults, however, up to 75% of them are discovering that they're also suffering from major sleep problems, like sleep apnea or other sleep-disordered breathing issues.
The Shared Symptoms
Due to similar symptoms like being forgetful, feeling tired throughout the day, and being unmotivated, sleep apnea is often misdiagnosed as ADHD. The relationship between the two disorders can make it difficult to differentiate.

Irritability
Lack of focus
Easily distracted
Forgetfulness
Impulsivity
Disorganization
The Importance of a Sleep Study
If you have ADHD but still suffer from sleep troubles, having a sleep study done will be the best solution for you. Obstructive sleep apnea (OSA), occurs while you sleep when the muscles in the back of your throat relax and block your airway. This prevents your body from receiving oxygen, and your brain signals you to wake up consistently throughout the night.
Finding the Right Solution
As a dentist who specializes in sleep dentistry, we can help patients with sleep apnea by recognizing the signs and symptoms and work with your physician to reach a diagnosis. Addressing the underlying causes which is the underdeveloped jaws and airway helps potentially reverse the condition. Studies show that 60% of the children who had ADHD symptoms actually had sleep disordered breathing.
Once these children were treated, and their jaw size and airway width were increased, with nasal breathing restored (mouth breathing is never a good thing) and their sleep improved, they no longer needed or were able to reduce the medication for their ADD or ADHD symptoms.