Shwetha Rodrigues DDS
Dentistry is a very enjoyable profession for me. Besides being able to provide services, I get to be part of many people's lives.
I practice advanced general dentistry and have the most updated technology to make treatments more effective. My focus however, is on the foundation. The way we breathe, eat and sleep have a profound effect on our mental, dental and overall health. This is facilitated by healthy, well developed upper and lower jaws.
The biggest impact I can make in a patient's life is to encourage and guide them to take control of their daily oral health habits. Oral wellness has a tremendous impact on a person's quality of life at every age.

Education and Continuing Education
My education has given me the knowledge base and training necessary to provide quality care to my patients. I attended the University of Pacific, School of Dentistry, San Francisco, graduating in 2003 with my Doctorate of Dental Surgery. Prior to that, I received my Bachelors in Dental Surgery in India.
To keep up with the ever-changing world of dentistry, I continue my education through classes and seminars throughout the year. This helps me to stay up-to-date with the latest changes in dentistry and allows for a wider range of services to be offered. Like,
Vivos Integrated Dentist - Treating craniofacial growth dysfunction.
Laser Gum Treatment – LANAP – Treatment for moderate to severe gum and periodontal infection.
Same day crowns using cad-cam technology – CEREC
Gum Rejuvenation for receding gums – Pin-hole technique – scalpel-free, suture free gum lift.
Drilless fillings – arrests early cavities, removes white spots.
Clear Correct aligner treatment – Clear Braces
Sleep apnea and Snoring devices
As healthcare professionals, dentists are acutely aware of the importance of detecting the risk and/or onset of conditions before they have life threatening consequences. With the increasing prevalence of OSA worldwide, dentists have a responsibility to be on high alert for all potential risk factors and symptoms exhibited by their patients.
The relationship between oral health, physical health, and sleep helps drive the proper diagnosis and treatment of the root cause or causes of conditions rather than just treating symptoms.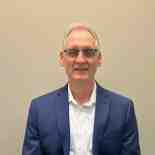 Michael P Kennedy DDS
Dr. Kennedy graduated from the University of California, San Francisco School of Dentistry in 1988. Prior to dental school, he served in the US Coast Guard as a hospital corpsman and attended the University of Florida for his undergraduate studies in microbiology.

Dr. Kennedy has been in private practice in Yuba City, California for 24 years, enjoying all facets of general dentistry and serving his patients from ages 2 to 99. His particular field of interest is advanced restorative techniques involving porcelain crowns and veneers. Cavity prevention through analysis of each patient's unique risk factors, including bacterial "bio challenge", is an important aspect of his treatment style.
Dr. Kennedy was past president and editor of the local Dental Society in California and received the California Dental Association Political and Grass Roots award for community water fluoridation, as well as the Distinguished Volunteer Award. Mike has enjoyed serving on a number of dental mission trips with his family, locally, as well as in Mexico and the Amazon Valley in Peru.
Dr. Kennedy's wife, Pam, is originally from northern Virginia and they moved back home in 2015. They have three grown children. Mike and Pam enjoy traveling, hiking, reading, and running. He has completed over 30 marathons including the Boston Marathon on three occasions, and 2 ultra marathons around Lake Tahoe.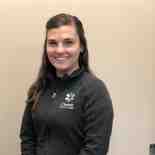 Brooke Jackson
Office Manager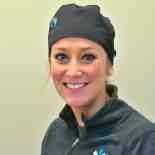 Brooke Lynn Ryan
Dental Hygienist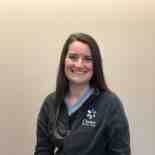 Natasha James
Dental Hygienist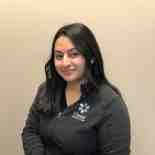 Evelyn Bonilla
Dental Assistant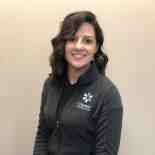 Megan Mason
Financial Coordinator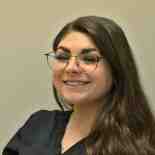 Kaitlin Wyatt
Scheduling Coordinator