The ability to think and remember clearly is a critical component of what makes us human. However, as we age, our minds may become less sharp than they once were. Just as exercise maintains and strengthens the body, continued learning and openness to experience can keep our mind at its peak performance. But sometimes mental exercise isn't enough to keep our brains in their optimal state. What if there was another factor preventing your mind from reaching its full potential?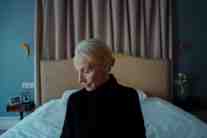 If you're not breathing fully and deeply while sleeping, your brain can be starved of oxygen. This occurs when your body gasps and chokes for air, and not enough oxygen is supplied to the bloodstream. Thus, not enough oxygen makes it to the brain. This can, quite literally, cause brain damage in various areas of the brain. Further, it can advance cognitive decline by up to a decade over a person's standard lifespan. That's ten whole years of healthy brain function lost, simply because of sleep apnea.
There are many causes of obstructive sleep apnea. One of the roots of this condition, which can only be diagnosed by a qualified medical professional, is jaw malformation and a constricted airway. These underlying conditions can be treated without surgery or pharmaceutical intervention by a dentist or collaborative team of dentists and other healthcare professionals using custom-made orthodontic devices. Treatment may result in the relief of symptoms of mild to moderate sleep apnea, restore healthy cognitive function, and improve memory.
Life's too short to watch your cognitive function decline because of what could be an easily treatable underlying condition. If you or a loved one is suffering from forgetfulness or other symptoms of mild to moderate sleep disordered breathing, contact our team at Chester Dental Care today and request an appointment. We provide sleep dentistry and airway health services to children, adults, and families throughout the greater Richmond area, including Henrico, Chesterfield, and Hanover counties, as well as the cities of Hopewell, Mechanicsville, and Peterburg.