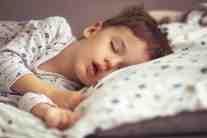 Humans are meant to breathe through our noses. While we may occasionally breathe through our mouths during strenuous exercise, this is meant to be the exception to the rule. Why is nasal breathing so important, and regular mouth breathing so detrimental to sleep and overall health?
Nasal breathing humidifies and warms environmental air to protect our sinuses, as well as filtering out potential airborne contaminants. The mouth doesn't perform these functions nearly as well - and in the case of air filtration, not at all. Chronic mouth breathing can lead to excess nasal mucus, which can then cause upper respiratory illnesses. Nasal breathing ensures that the sinuses and nasal passages stay relatively clean with a proper amount of nasal mucus.
Your sinuses also excrete nitric oxide, which is critical for proper pulmonary function. Mouth breathing limits the amount of naturally produced nitric oxide which enters the body, which can contribute to decreased pulmonary capacity and a host of other health issues.
Mouth breathing can also cause dry mouth, which is associated with higher rates of tooth decay and dental infection. Your mouth simply doesn't have the same capacity as the nose to stay moist and warm - especially with the increased volume of air inhaled during mouth breathing.
Further, mouth breathing can create posture issues and lead to spinal curvature, jaw malformation, and facial and jaw pain. It's also a major risk factor for sleep disordered breathing. In sum, mouth breathing (except in instances of heavy and strenuous exercise) is detrimental to overall health.
This is especially true for young children. Chronic mouth breathing can cause irritability, focus and attention issues, sleep disordered breathing, and many other problems for your child. If your child is a chronic mouth breather, request an appointment with us at Chester Dental Care. Our collaborative team can help guide your child on a journey towards better oral health.
We serve the Greater Richmond, Virginia area, including Chesterfield, Henrico, Powhatan, and Hanover counties as well as the cities of Richmond, Hopewell, Colonial Heights, and Petersburg. Request an appointment today to find out how we can help you and your child smile brighter, sleep tighter, and live lighter!