There's nothing worse than waking up to a new day with a dry, parched mouth. Except waking up in the middle of the night with a dry mouth, gasping for air. It makes for an unpleasant morning, or a difficult time getting back to sleep. Either way it's no fun at all!
Xerostomia, or dry mouth, can have a multitude of causes. Whether it's advancing age, diabetes, facial or oral nerve damage, a stroke, or even just dehydration, dry mouth is more common than many people realize. But one of the primary causes of dry mouth is sleep apnea.
Sleep apnea affects more than twenty million Americans each year. Sleep apnea restricts nasal breathing, a critical component of a healthy airway system. Breathing through the nose filters, humidifies, and warms the air we breathe and helps us get more oxygen into our bloodstream. Mouth breathing, however, does not provide the same benefit. Further, mouth breathing caused by sleep apnea can dry out the mouth, evaporate saliva, and create other oral or facial problems.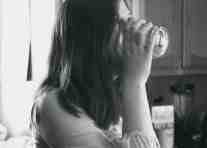 A common treatment for sleep apnea is a CPAP machine, or a continuous positive airway pressure machine. In the case of dry mouth, however, the solution can be equally as bad as the problem. CPAP machines can themselves cause dry mouth! By creating higher air pressure in the oral cavity, a CPAP can decrease saliva production and dry out the mouth.
Thankfully, there's a treatment for mild to moderate sleep apnea that doesn't cause dry mouth. By utilizing non-surgical, non-pharmaceutical orthodontic devices, the friendly team of professionals at Chester Dental Care can help alleviate the symptoms of mild to moderate sleep-disordered breathing. These devices open the airway, expand the palate and jaw, and encourage nasal breathing and deep, restorative sleep.
We serve the counties of Chesterfield, Henrico, Goochland, Hanover, Charles City, Powhatan, and New Kent, as well as the cities of Richmond, Petersburg, Colonial Heights, and Hopewell. We also provide general dental services as well. Contact us today to schedule an appointment and start on your journey. It's time to breathe right, sleep tight, and smile bright.