Healthy sexuality is an incredibly important part of human life. Healthy sexuality allows us to connect, experience intimacy, have fun, explore ourselves, and reproduce! But what if you find your sex drive in decline? Low libido can detract from your overall quality of life, create distance between you and your partner, and cause depression and anxiety.
There are many causes of low libido in both men and women. Whether it's lowered hormone levels, increased stress, physical challenges, or mental health issues, lack of sex drive is a complex and multifaceted problem. But did you know that obstructive sleep apnea can also contribute to low libido?
A 2009 study found that, for men, "ED (Erectile Dysfunction) and overall sexual dysfunction were highly prevalent in patients with suspected OSA (Obstructive Sleep Apnea." Following up in a 2018 study, researchers found evidence for the hypothesis that "Men with untreated OSA suffered from a low libido. Older age and depressed mood were the most important factors of low libido in middle-aged men with OSA." For women, a similar study in 2011 discovered that "sexuality of women with untreated obstructive sleep apnea is negatively affected compared with a female population sample."
This compelling evidence of a link between obstructive sleep apnea and low libido and lack of sex drive underlines how important it is to get informed treatment for disordered sleep breathing. You might be asking how can a dentist help?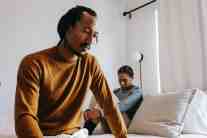 At Chester Dental Care, we have custom orthodontic devices that can help align the jaw, open the airway, and relieve the symptoms of mild to moderate sleep disordered breathing. This may help strengthen libido and increase overall quality of life. Our team of trained healthcare professionals can help create a treatment plan to alleviate the symptoms you may be experiencing and create better sleep.
If you or a loved one is suffering from low libido because of mild to moderate obstructive sleep apnea, request an appointment with Chester Dental Care today. We offer treatment to relieve symptoms of mild to moderate sleep apnea in adults throughout the metropolitan Richmond area, including Goochland, Henrico, Hanover, Chesterfield, Prince George, and Charles City. Our team of sleep & airway professionals can help create a treatment plan to help you gain increased quality of life and breathe right, sleep tight, and smile bright.