What You Eat Affects Your Teeth
When it comes to good oral hygiene tips, eating healthy is at the top of the list. Your dietary choices play a big role in the strength of your teeth. Some foods can even cause tooth decay. With dietary counseling, we help you make better choices for oral health to create a happy, healthy smile.
We're often told from a young age that sugar is bad for our teeth, but what about bread? Did you know that eating too much white bread can cause cavities, too? This happens when the bread breaks down in your mouth and turns into a high-sugar, gummy-like substance that erodes your teeth's protective surface (enamel).
Eating teeth-friendly foods are a good part of routine dental care, and we can help you l earn more through our dietary counseling service.
What Is Dietary Counseling in Dentistry?
A dentist cannot provide nutritional guidance, but they can provide dietary counseling. Here's how the two differ:
Nutritional guidance is prescriptive — it offers guidelines for patients to follow based on factors such as their age, weight, body mass index (BMI), and existing health conditions. It can include meal and diet plans to help patients reach health goals or support their wellbeing with chronic conditions.
Dietary counseling is educational — it helps patients learn more about the best foods for oral health, how some foods harm teeth, and best practices when it comes to eating the best foods for strong teeth and healthy gums.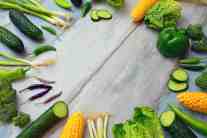 How We Help You Take Better Care of Your Teeth
We know that there is no such thing as a one-size-fits-all approach to dental care. That's why our dietary counseling services are tailored to your health and wellness. The team at Chester Dental takes a holistic approach to patient care — that means we consider your entire health, lifestyle, and needs when making dietary suggestions.
As dental professionals, we do not provide nutritional advice or meal plans. Instead, we help you learn more about how diet affects your oral health, and we help you make better food choices that promote healthy teeth and gums.
Personalized Care for Every Patient
From children and teens to adults, all of our patients get individualized treatment. Dietary needs differ greatly among our patients, and we respect each person's health. Our dental staff never recommends specific meal plans. Instead, we help you learn what the best foods for good oral health are, so you can make the best decisions for your diet.
For younger patients, we discuss healthy eating habits for strong teeth, and we inform parents and guardians which foods to avoid to promote healthy smiles.
Reducing Health Risks
The primary goal of dietary counseling in dentistry is to help lower your risks of oral health disease. We help our patients by offering personal suggestions on which foods to avoid, along with tips for proper teeth cleaning and oral hygine.
We take your unique risk factors into account and connect them with your current oral health. Someone with a lot of cavities or a history of chronic tooth decay may benefit from dietary counseling to improve their overall health and mimize the risk of future problems.
We identify each patient's risks based on their history of cavities. We also assess your tongue for signs of bacterial build-up and consider your current enamel strength. Your entire oral health is taken into account to make sure you get the most personalized suggestions.
Schedule a Dental Appointment Today!
We would love to help you get the best oral health possible. With an experienced team of compassionate dentists and hygenists, we're here to make the whole family's oral health as great as it can be. Please schedule an appointment with us at Chester Dental to learn more about our dietary counseling and dental services in Chester, VA.